Purchase CDs and Downloads
Buy CDs using Paypal for $12.00 each USD with free shipping to US and Canada destinations with the "Add to Cart" button.   See CD packages below for more savings.  Offers good while supplies last.  For shipping to all other countries, please add $10 for first CD and $2 for each additional CD (This applies to combo packages as well.).   International customers can also order from CDBaby.com or Amazon.com.  Download individual tracks and CDs using links below each album description.
---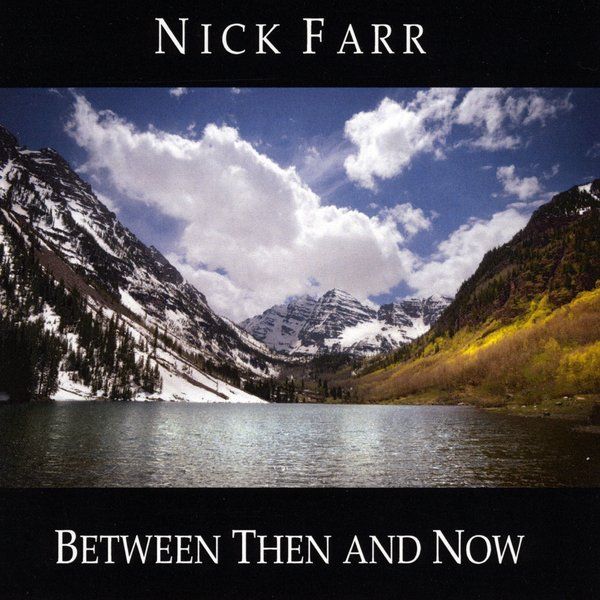 Between Then and Now
Between Then and Now is Nick Farr's ninth recording of original compositions.  This exciting new work offers something for every listener.  From jazz to classical to rock and from solo piano to small ensemble to large orchestra, these are the sounds from the roads the composer has traveled between then and now.  Many years in the making, this unique album is a memorable, musical journey of melodic and mindful works as seen and heard though Nick's creativity and imagination.
---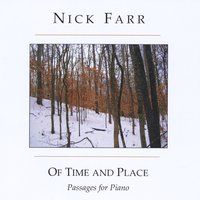 Of Time and Place: Passages for Piano
This restful piano recording marks Nick Farr's eighth album of original compositions and is sure to please its listeners. With mesmerizing melodies and haunting harmonies, Nick revisits his love for solo piano. Fans of "And So It Is" should really enjoy the vast array of musical moods as well as the softer subtleties in this collection of songs.  Featured on this record are the timeless "As Once It Was", "Love So Kind and Pure", and "The River Winds On".
---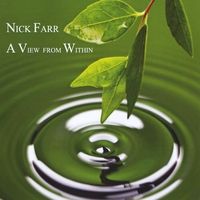 A View from Within
A View from Within is Nick's seventh recording and showcases some of his most adventurous work to date.  This intriguing album includes soul-inspiring piano solos, cool jazz tunes and grand orchestral works and is sure to please the most sophisticated listeners.  For the fans of the hit song "And So It Is", "Refuge" will bring a smile to listeners' hearts and ears.  "Concerto Americana" makes its debut--a bold, yet evocative composition filled with intricacies and nuances.  And "Never Knew", "Here Goes" and "Summerset" make this collection an absolute must-have.
---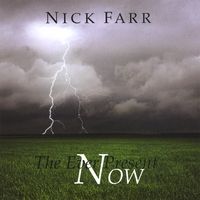 The Ever Present Now
Recording artist Nick Farr's sixth album The Ever Present Now offers a colorful palette of original compositions that is sure to please his long-standing fans as well as new listeners.  The pianist/composer has included twelve original songs on this record, which sample his unique writing styles and creativity.  With much variety in both composition and style that tastefully blends the genres of new age, jazz, classical and contemporary instrumental, this is an engaging yet beautiful auditory experience.
---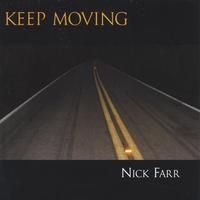 Keep Moving
Keep Moving, the long-awaited new release, is a fresh set of  twelve original compositions sure to please listeners of all genres.  This recording blends Nick's musical influences of jazz, new age, classical and rock.  With groovy jazz tunes as well as laid-back piano and ensemble pieces, this album will be enjoyed not only by long-time fans but by new listeners as well.
---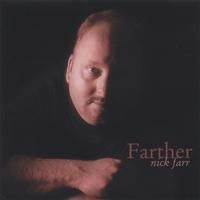 Farther
Through rich soundscapes and thoughtful solos, composer and keyboardist Nick Farr takes you to farther realms of his creative imagination.  Relax and enjoy both the excitement and the solace with twelve new compositions on Nick Farr's new recording, Farther.  This album attained the position of #1 on the New Age Voice Top 100 for November 2000 for worldwide airplay.
---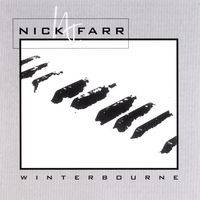 Winterbourne
Warm up with Winterbourne on those winter evenings in front of the fire while the snow falls outside.  Released in the fall of 1996, this album is an awe-inspiring compilation of songs that is perfect not only for the holidays but for all seasons.  Winterbourne, Farr's debut album, sets a serene stage around the piano. With a contemporary classical influence, the album has fast become a favorite of lovers of piano and ensemble.  This album is out of print; however. downloads are available from iTunes, Amazon, and CDBaby.
---
Out of Print
This title is out of print.  Downloads available at iTunes, Amazon.com and CDBaby